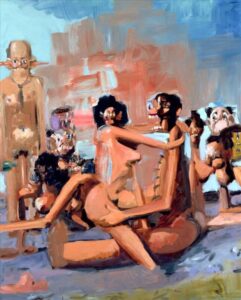 DealBench was a wholly owned entity of Enron Corp.  Enron Corp was a Fortune 100 company with global presence and had been named by Fortune magazine as the most innovative company in America for six years, from 1995 through 2000.  You know how that ended.  The last days of Enron made the opportunity available.
If you think about it, DealBench was way ahead of its time.   Excerpt from a circa 1999ish pitch book:
"DealBench is a secure, collaborative web platform that enables our clients to conduct business on the web. We provide a collaborative environment to share documents, conduct auctions, host webcasts, manage deal information and monitor deal progress – instantly, efficiently and effectively."
DealBench was acquired in 2003 by Atlas Acquisitions, Inc from Enron's spectacular bankruptcy.  The company failed.  Fast. The truth was, I had zero clue how to execute.   Perhaps I would have been able to figure it out but I was severely underfunded.
LESSON LEARNED:   Do not be underfunded.
On a more personal level, DealBench was recreated to survive its current management.  My sincere hope is that our daughter takes an interest in early stage companies and uses this platform to continue forward.   We intend that this website be used to reflect, think and to learn, but, the end game is to teach.   We will make more mistakes in the future, but like the sign on the door says, "Let's make better mistakes tomorrow."
Welcome to DealBench.
About the Artwork:   George Condo painted "The Last Days of Enron" in 2004.  Oil on canvas.   46 x 48 inches.